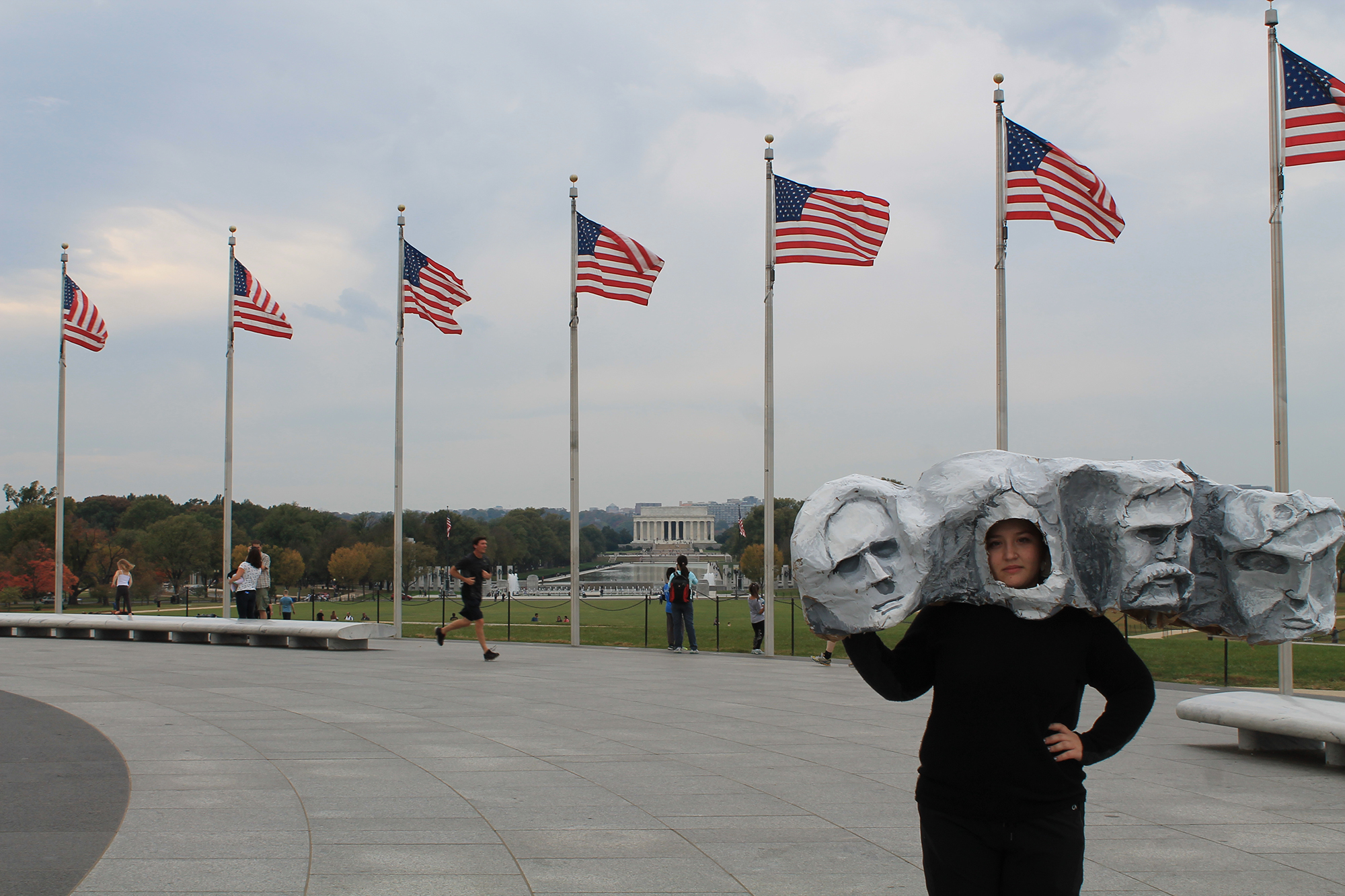 Meeting the Monuments: Washington D.C.
Meeting the Monuments/On the shoulders of giants
• 2017 • Dimensions Variable • Digital Images •
What makes someone a monument? As a figure in society, what would one have to do to become a statue? This project is one monument's quest to answer these questions, starting in the nations capital, Washington, D.C. With the weight of giants bearing down on their shoulders, Mount Rushmore seeks to consider what a leader looks like in 2016.
Photo credit: Kimberly McKinnis